As we age, unfortunately things change color and shift in different directions. I am no different than most other 44-year-olds (I am holding on to this number up to the last second). My roots are gray---stubborn icky grey and multiple shades of gray---whatever.
My head started to turn years ago. I was way too young, probably in my mid-thirties. My mother is 73 and I swear she has less than I do. I got the bad gray hair gene card.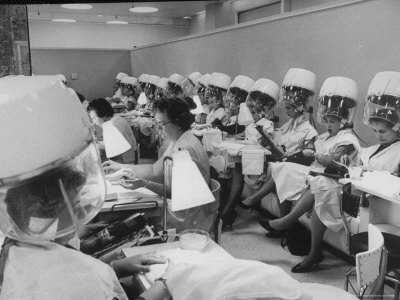 I wish that I could get my hair colored every three weeks in the salon, but at $90 a pop, that ain't happenin' any time soon---unless I become a world-famous blogger.
For no visible roots, three weeks is really the number. So instead, I march up to the trusty Duane Reade at 88th and Broadway and spend $8.99 on a Clairol touch-up kit. I put on my little rubber gloves, clear a space in my little NY bathroom, mix it up and apply. Voila! Just 30 minutes later, I've washed that gray right out of my hair. Corny I know.
It's not a that big of a deal, but it's just not so fun to do, and plus it can be messy. And they do a much better job including all of the hairs at the salon. But at $9 and $90---that is a HUGE difference.
I am talking single-process and no glaze! And it doesn't include drying or styling. Crazy right?
While living in Manhattan, I treat myself to the salon less and less. If I lived somewhere else, I'd probably hit the beauty parlor more often since it would be about $40-$50 per touch-up.
And then I add a NY haircut on top of it at $100, (which is cheap in Manhattan) and suddenly, I can't pay the cable bill. That is also ridiculously expensive in NY and never seems to work, thanks to Time Warner. (More on that later)
So once every few months, I visit my colorist. He does my entire head and makes everything perfect and even again. Nonetheless, just 3-4 weeks later, I need a touch-up and repeat the whole process.
As I sit in my apartment with a plastic I Love NY grocery bag tied around my head, I long for the day when I no longer need to touch-up my own uncolored locks. But until I hit it big, I will continue to keep my dates every three weeks with Miss Clairol. They don't call it Nice 'n Easy for nothing.