by Anya Sarre
Fashion stylist, Anya Sarre
I'd like to welcome guest blogger, Anya Sarre. Sarre is one of Hollywood's most influential trendsetters. Today, she's giving us advice and tips on how to put our best fashion foot forward for the new year.
A nationally recognized celebrity stylist

,

Sarre is known for her impeccable eye and ability to tie any look together with the perfect accessory. Named "Best Television Fashion Stylist" for her appearances on Entertainment Tonight, The Insider and countless other media outlets, Sarre is the go

-

to fashion expert for Hollywood's biggest celebrities.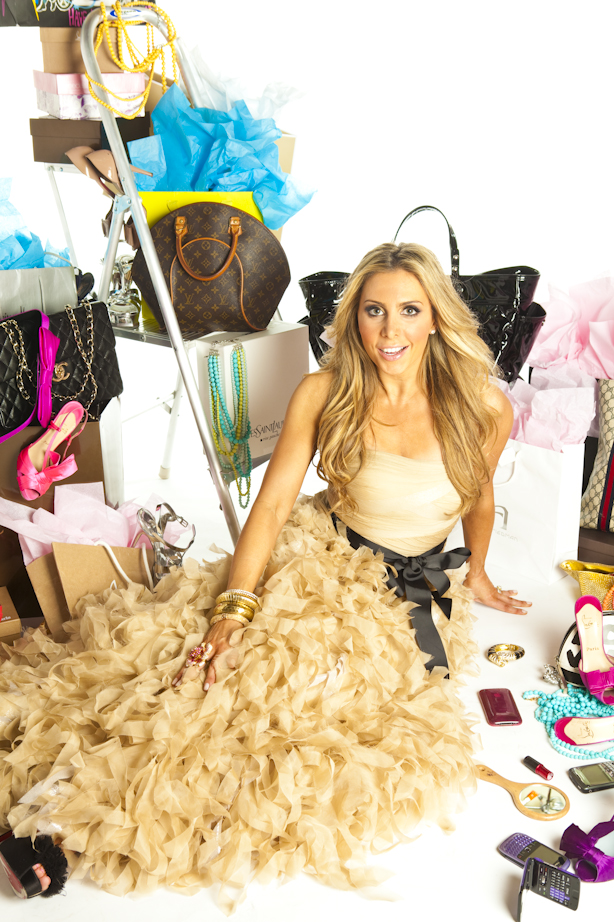 Sarre was named "Best Television Fashion Stylist for her appearances on Entertainment Tonight
Where will you find your fashion inspiration this year? The calendar page has turned, and it's time to think about the coming year's trends. Don't get rid of your old things though, much of last year's wardrobe will blend perfectly if you're thoughtful with accessories.

Prospects are strong for a stylish 2013 as you explore the appropriate sources of inspiration. You can do so affordably if you plan your style search carefully. With all that's available online, today's style guides are far easier to access than ever before.

Cybershop
Some excellent options include StyleMint , an online retailer featuring simple separates. If you need to know what prints or colors are going to be featured this spring, this is a great resource.

Birchbox is another helpful online shop, full of fashion and makeup insights. Stella & Dot is the spot for finding innovative accessories, and don't miss shoe retailers like Shoe Dazzle if you need to know what the latest rage in footwear will be.

Discount retailers
Forever 21 is a popular choice among young adults, providing contemporary appeal with inexpensive price tags. Be adventurous ---this is the right venue for trying out a new look before you buy.

H&M is another favorite. Known for their high fashion and European influence, you can find everything vogue from dresses to jackets to accessories, and it's always in budget.
H&M is a favorite among the fashion forward-
-via H&M
Don't miss longstanding brands like Old Navy, which is the perfect choice for basics. Be sure to check out the clearance sections too. Many of last season's tees and sweaters can be purchased at bargain prices and will still be relevant next year and even beyond.

Pinterest
Let your inner fashion designer loose in the pages of Pinterest --- you'll find great color combinations. You may be surprised at the amount of imagination on this one website. Whether you need some ideas for dressing up dull garments or you want to learn how to make your own skirts, you'll find lots of opportunity to get creative based on the pins found on the site. Organize your own boards so that it's easy to track down the right look or project when you're ready, and you can easily inspire and connect with other pinners.
Use Pinterest for style inspiration

--credit


In your hood
The small neighborhood shops are one of the many advantages of living in New York City. Get out in your area of town and wander up and down the streets --- you'll find hidden gems that you didn't expect or notice before. Window shopping will motivate you to come up with new ideas and looks that you haven't considered. Visual displays should be part of every fashionista's library, and even if your budget doesn't permit an ensemble exactly as you see it, an outfit can influence you to adapt it and make it your own.
Get out in your NYC hood and walk around for fashion inspiration
--credit
Most importantly, get inspired and have fun shopping!